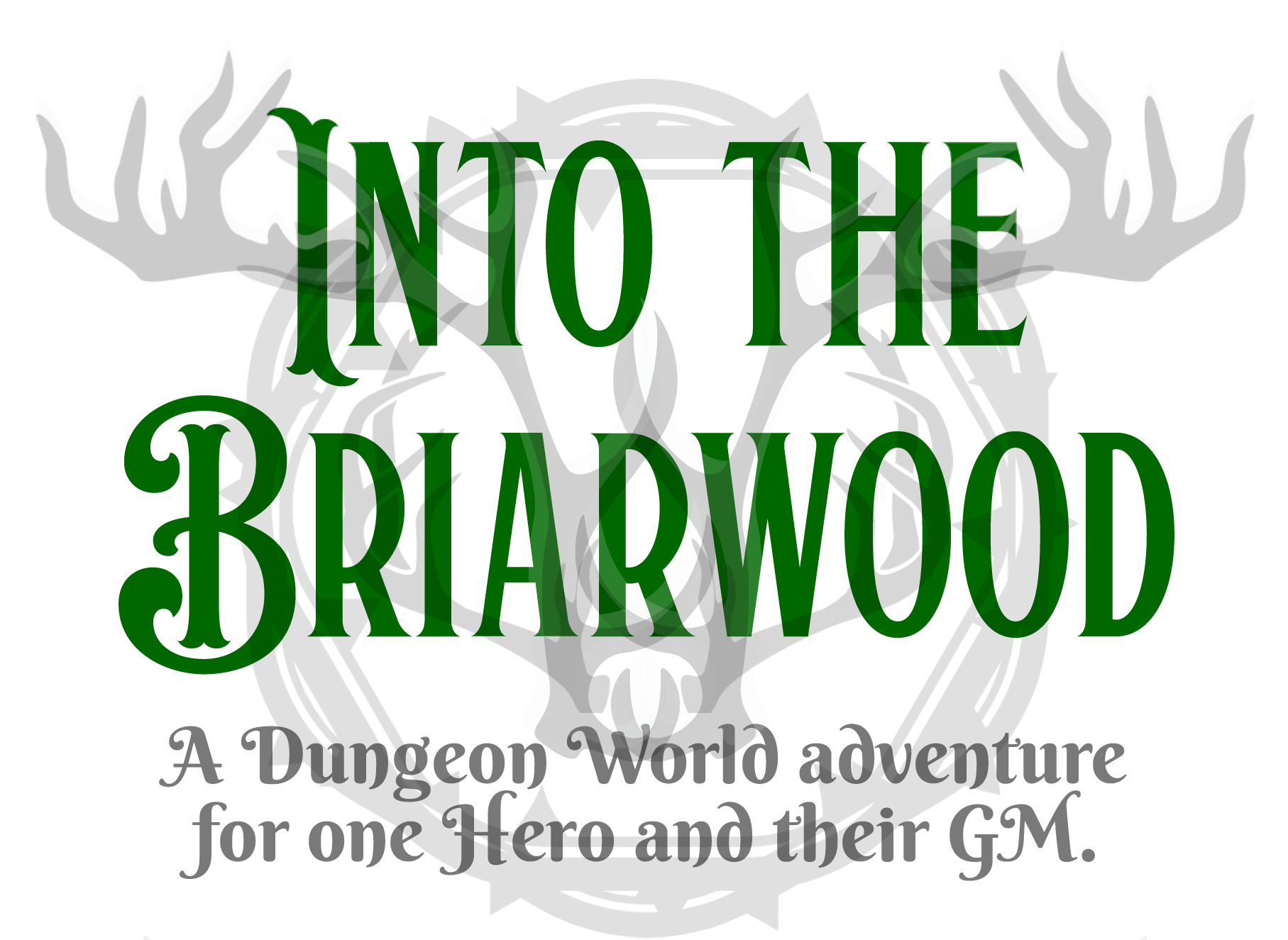 Into the Briarwood
If you'd like to play Dungeon World with one character in a scary forest, this is the pamphlet adventure for you!
This is an updated release of one of my favourite 2016 ideas, presented nicely for https://itch.io/jam/pamphletjam. It was inspired in part by Dungeon World Starters (as produced by Mark Tygart, Marshall Miller and Joe Banner, among others), specifically tailored for one-on-one gaming.
I ran out of space for providing a map, but it's effectively blank when you begin, so you'll need to grab a sheet of hex paper (maybe print yourself one on pale green parchment stock for immersion) and someone to play with.
You could even play this solo if you replaced the GM with a mixture of honest and random events, but I'm starting to talk outside the text. Make of it what you wish!
It's the first step into a forest I later expanded into my dream "All Elves, All Forest" campaign concept and dragged into Ironsworn via Symbaroum. The wider world beyond the forest has since begun to take shape, too.

Into the Briarwood by Matt Horam is licensed under a Creative Commons Attribution-NonCommercial-ShareAlike 4.0 International License.
Free vector art via www.vecteezy.com
Purchase
In order to download this Adventure you must purchase it at or above the minimum price of $3 USD. You will get access to the following files:
BriarwoodSoloPamphlet.pdf
243 kB